Preventive Dentistry for the Whole Family
Because excellent oral health is the foundation of every beautiful smile, Dr. Yelena Gutnichenko places an emphasis on preventive dentistry. She teaches patients about healthy at-home care, provides biannual checkups, and offers advice about how nutrition and other lifestyle choices can help you achieve and maintain a healthy smile. She provides comprehensive preventive dentistry services at her Waltham, MA, office, including oral cancer screenings, treatment for gum disease, and more. Schedule an appointment today to learn more about how Dr. Gutnichenko can help you keep your smile healthy for years to come.
"All staff are very helpful. Hygienist and dental assistants are all skilled, very nice and always professional. Dr. G provided clear information and is very thorough."
Maintaining Your Oral Health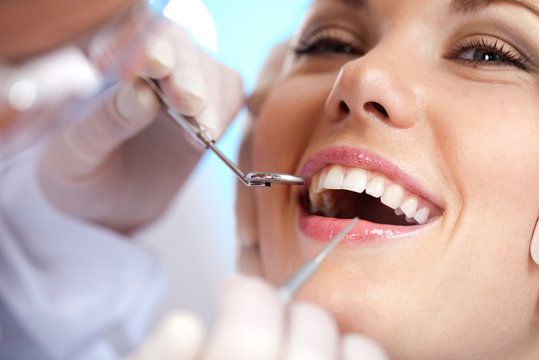 The primary goal of preventive dentistry is to keep dental complications from occurring. Dr. Gutnichenko conducts in-depth examinations to assess the state of your smile and identify your needs. She can teach improved methods of brushing and flossing, and explain the benefits of water picks and other dental tools for better at-home hygiene.
At Elm Dental, Dr. Gutnichenko offers preventive services for patients of all ages. You should schedule your child's first visit around his or her first birthday. When we begin your child's dental care at an early age, we can help him or her understand the importance of oral health. Senior patients should also schedule routine visits. We understand that patients of all ages have unique dental health needs, and we are prepared to meet those needs with compassion and advanced care.
Exams and Cleanings
Exams and cleanings are the essence of preventive care. Although routine at-home care is certainly important, brushing and flossing do not guarantee a smile free of bacteria, plaque, and tartar. We can eliminate these harmful substances, helping you avoid decay and gum disease. If patient develops gum disease, our hygienist will perform scaling and root planing. During this procedure, also known as a deep cleaning, she will remove tartar from below the gum line. Along with cleaning your teeth, we will look for any early signs of cavities or other health issues. When we detect decay early, we can treat it with conservative care. Each exam also includes an oral cancer screening.
Helping You Maintain a Healthy Diet
Thoroughly cleaning your teeth is very important. However, the food you eat and the beverages you drink can also have a significant impact on your oral health. We can guide you in making healthier choices. For example, you should cut back on sugar, since it can foster tooth decay. You should also reduce your intake of acidic substances, such as soda and energy drinks. Acid can erode dental enamel, weakening teeth and making it easier for bacteria to attack the softer layers of dental tissue.
Schedule an Appointment Today
We recommend undergoing a complete exam every six months. Contact Elm Dental today to schedule an exam and cleaning for yourself or someone in your family. Dr. Gutnichenko and her staff provide friendly, thorough care that can help your entire family acheive excellent oral health.